Scholastic Rewards

Scholastic aims to give every child access to quality books and learning materials, and create literacy-rich homes, schools and communities throughout Australia. To help achieve this goal, Scholastic Rewards were created as a form of currency as a way to give back to schools. Every time you participate in a Scholastic offering, your School is being rewarded! For example, for every Book Club order that you place, Scholastic gives back 20% of your total order spend to your school as Scholastic Rewards.
Scholastic gives away millions of dollars in Scholastic Rewards each year, helping to stretch countless school and classroom budgets further. In doing so, educators have access to an extensive range of resources and cross-curriculum products to help their students reach their highest potential.
How families reward their school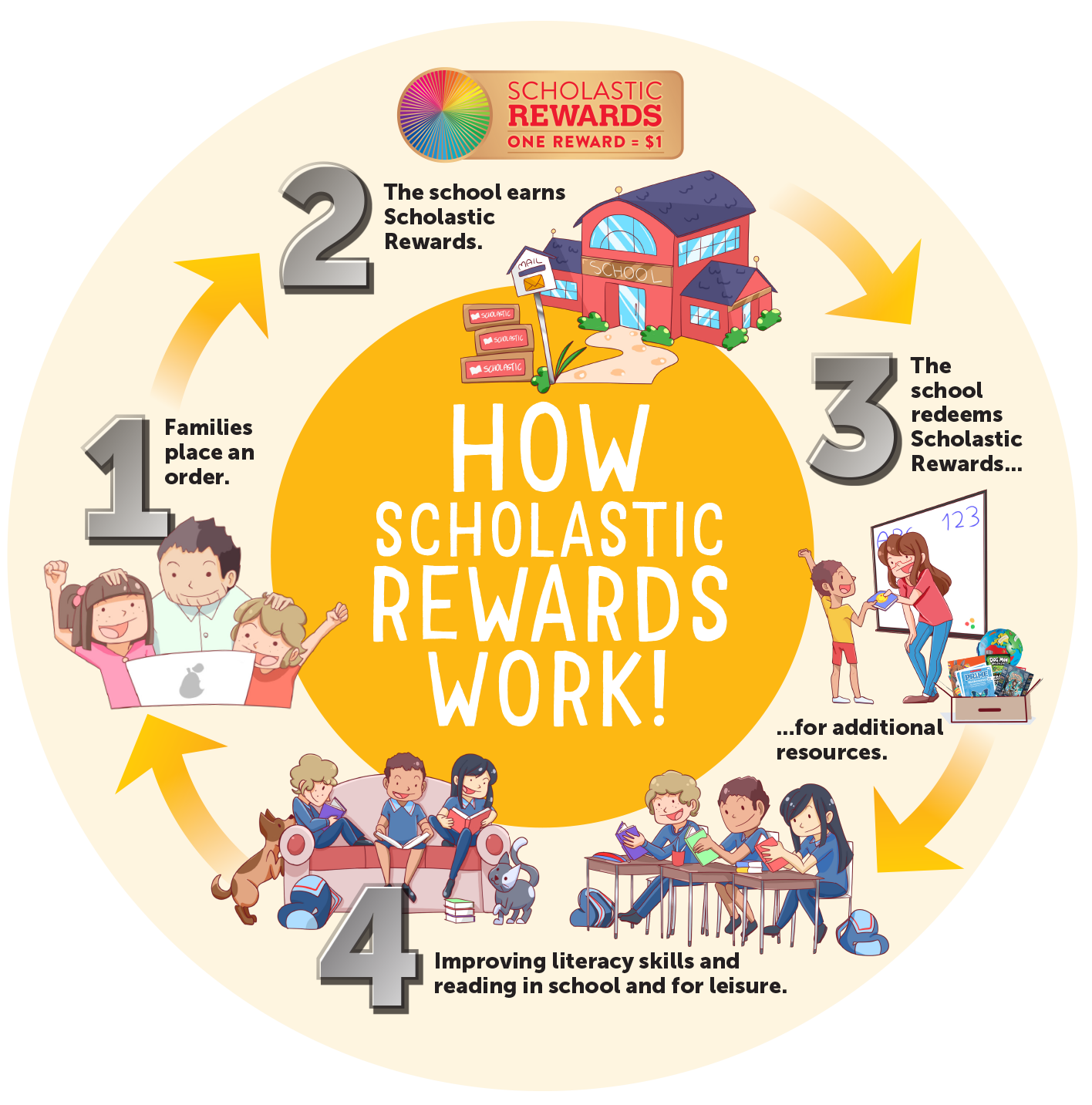 Copyright © 2019 Scholastic Australia. All rights reserved.