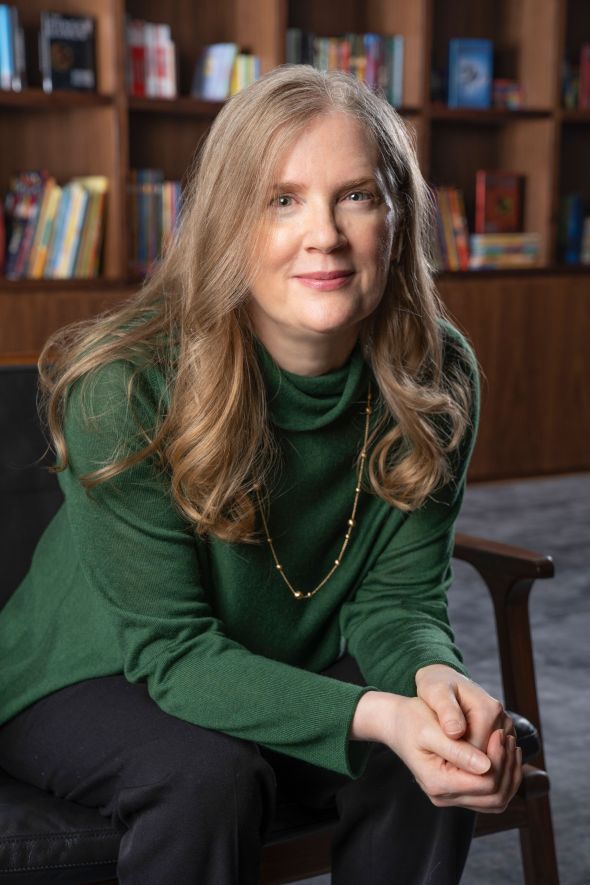 ABOUT SUZANNE COLLINS AND THE HUNGER GAMES
Suzanne Collins is the author of the New York Times best-selling series The Underland Chronicles and The Hunger Games.
Her groundbreaking young adult novels, The Hunger Games, Catching Fire and Mockingjay were New York Times bestsellers, they received wide praise and were the basis for four popular films.
She returned to the world of Panem with The Ballad of Songbirds & Snakes releasing in cinemas 16 November.

THE HUNGER GAMES: THE BALLAD OF SONGBIRDS & SNAKES - IN CINEMAS NOVEMBER 16.

THE BALLAD OF SONGBIRDS & SNAKES
(THE HUNGER GAMES: MOVIE TIE-IN EDITION)
Coriolanus Snow has one shot at glory as a mentor in the tenth annual Hunger Games. He plans to outcharm, outwit, and outmanoeuvre his fellow students to mentor the winning tribute. The odds are against him: he has been given the female tribute from District 12, the lowest of the low.
Their fates are now intertwined – every choice Coriolanus makes could lead to favour or failure, triumph or ruin. Inside the arena, it will be a fight to the death. Outside the area, Coriolanus will do anything it takes to survive.

New editions of the award-winning and best-selling dystopian survival series, The Hunger Games. Four books, five films and one worldwide phenomenon, The Hunger Games changed the face of global YA.


Copyright © 2019 Scholastic Australia. All rights reserved.